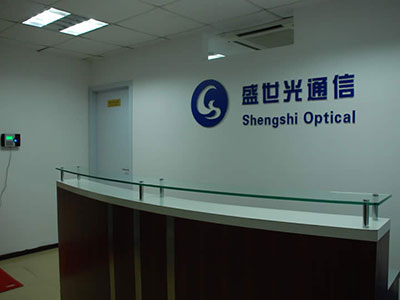 Wuhan Shengshi Optical Technology Co.,Ltd is a professional laser diode equipment manufacturer in China. We specialize in the development, production, and sales of photoelectric components. Our large selection of performance gadgetry includes the DFB pigtailed laser diode device, butterfly pigtailed laser diode module, InGaAs coaxial plug in diode laser module, and the InGaAs coaxial pigtail laser detector diode. We offer OEM and ODM services and strictly adhere to ISO9001 quality management standards. The DFB pigtailed laser diode device utilizes the diffraction grating as a wavelength selective element, enabling single longitudinal lasing mode. Its many advantages include high modulation rate, small beam divergence, and large output power. Our products are commonly deployed in the fields of RF, CATV, circuit testing, instrumentation, analog digital communication, as well as measurement and sensing. These precision instruments have been exported to countries and regions including South America, North America, Africa, and Europe.
Wuhan Shengshi Optical is a high-tech private enterprise situated within the Wuhan East Lake High-tech Park, better known as the Optics Valley of China. This ideal production environment allows us to steadily recruit and cultivate talented individuals within the industry. We strive for innovation and are always seeking to integrate cutting edge technology into our quality products. Our team of highly experienced technicians is expert in the fields of photo-electronics and photo-communication. They can readily provide photo-electronic solutions for prospective clients.
Milestones
1. In June 2004, Wuhan Shengshi Optical Technology Co.,Ltd was founded.
2. In March 2005, production began for laser detectors and laser diode modules.
3. In October 2007, our monthly output exceeded 50,000 equipment sets.
4. In November 2008, a developer team was formed for the research of photo-electronic elements; these elements are commonly utilized in the fields of sensing, metering, and instrumentation.
5. In February 2009, the foreign trade department was founded. Our products are now available to customers all over the world.
6. In October 2009, photo-electronic elements were launched onto the market.
7. In March 2011, foreign trade topped 30 percent of our total sales volume.
8. In Feb 2013, Shengshi Optical becomes No. 1 manufacturer in China for producing and testing the pulsed laser diode with high output power for OTDR.
9. In Dec 2014, Revenues surpass USD $20 million milestone (USD$21.5million).
10. In Aug 2015, Shengshi Optical obtains the ISO 9001 Certificate.